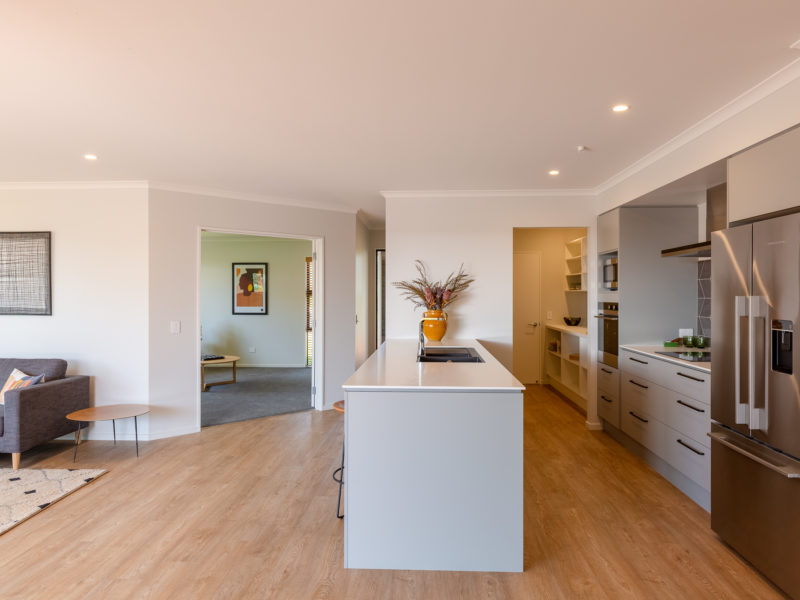 58 Berryfield Drive, Richmond, Nelson
This smarter new home has 3 spacious bedrooms with a luxurious master suite and stunning open plan living spaces with a large scullery and separate laundry.
At 204m2 the showhome fits on a wide variety of sections and provides space for the family to spread out and enjoy effortless living.  This home takes the exterior to the next level with incredible landscaping including designer paving, kwila decking and is the 1st showhome in Nelson with a  full size in-ground swimming pool.
Something that sets Milestone apart is showcasing their standard specification so when they give you a price, you can see exactly what you'll get in your new home.  There are a couple of exclusions due to it being a showhome but you'll love being able to see and touch the materials and finishes that you'll get in your Milestone Home.
Nelson's Showhome Village
Berryfield Drive
Off Lower Queen Street
Richmond West, Nelson
Milestone Homes Display Home
Phone 03 543 8663
Email: [email protected]
Open 7 days from 1 – 4pm (excluding public holidays) Closed for Christmas from 20th Dec – 13th Jan